How To Play Disney+ On Projector? In September 26, 2023
Walt Disney was a film industry pioneer, and his influence is still felt today. The company has produced some of the most iconic films and characters in history, and its influence can be seen in many aspects of popular culture.
While Disney is best known for its animated films, it has also had success with live-action movies, television shows, theme parks, and merchandise.
Do projectors work with Disney Plus?
Disney+ is a streaming service that offers various movies, TV shows, and other content. LG CineBeam is the first projector to provide access to the Disney app.
This means you can now watch your favorite Disney content on a big screen without using a separate streaming device. You must have a compatible device to use Disney+ with your LG CineBeam projector.
The only compatible device is the LG CineBeam HU85LA Ultra HD Smart Home Theater Projector.
This projector is designed for use with streaming services like Disney+ and offers a variety of features that make it an excellent choice for watching movies and TV shows.
How to play disney+ on a projector?
A projector can be a great way to watch Disney Plus content. There are multiple ways of streaming Disney Plus via a projector, using HDMI, Chromecast, screen mirroring, and WiFi. 
Projectors work with Disney Plus by connecting the device to the projector. Screens are then projected with the image.
There are a few things to remember when streaming Disney Plus on a projector.
The first is that the resolution may not be as high as it would be on television. This means that the image may not be as clear.
Secondly, the sound quality may also be lower than on television.
Finally, it is essential to ensure that the projector is positioned correctly so the image is not distorted.
Can I use a Smart Projector to watch Disney plus?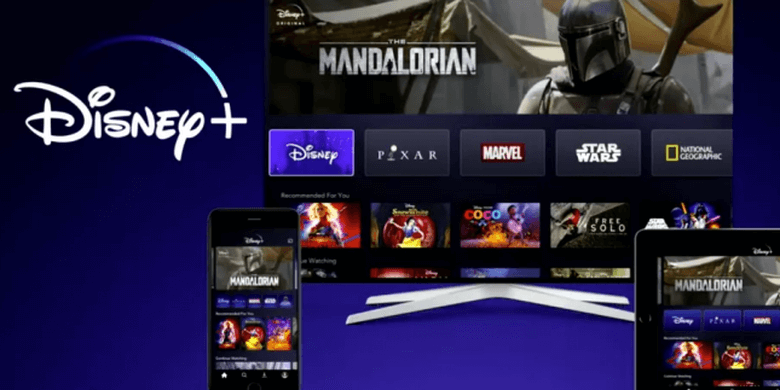 A Smart Projector is a type of projector that can connect to the internet and stream content from various online sources. You can use a Smart Projector to watch Disney Plus by clicking on the internet and accessing the Disney Plus app. 
Bright Projectors are becoming increasingly popular as they offer a more convenient and affordable way to watch online content. Many people use Smart Projectors to watch movies and TV shows from Netflix, Hulu, and other streaming services.
Disney Plus is a new streaming service that offers a wide variety of Disney-related content, including movies, TV shows, and documentaries.
How do I watch Disney Plus on my Iphone with a projector?
You can watch Disney Plus on your iPhone with a projector in a few different ways. The first way is to open the Disney Plus app on your iOS device and select the TV show or movie you want to watch.
Once you have selected the content you want to watch, hit the play button. You should notice the AirPlay symbol in the upper right corner of the screen. Tap on this symbol and select the projector you want to use as your output device.
Another way to watch Disney Plus on your iPhone with a projector is to use a Lightning to HDMI adapter. Connect the adapter to your iPhone, and then connect an HDMI cable from the adapter to the projector. Once everything is connected, you should be able to watch.
Frequently Asked Questions:
Can I project Disney Plus to my TV?
You can; Chromecast and Apple Airplay are two ways to wirelessly stream content from your Android or iOS mobile device to your TV. Your device must be compatible with the internet and have an internet connection.
With Chromecast, open the Disney Plus app on your mobile device and tap the cast icon. After selecting your TV, you will see a list of available devices. Once connected, you can control playback from your mobile device.
Apple Airplay is built into all Apple devices running iOS 4.3 or later. To use Airplay, open the Disney Plus app on your iPhone, iPad, or iPod touch and look for the Airplay icon.
Tap it and select your Apple TV from the list of available devices. You can also mirror your entire iOS device's display to your TV using Airplay.
How do I watch Disney Plus with HDMI?
If you're wondering how to watch Disney Plus on your big screen using HDMI, it's pretty simple. All you need to do is switch your TV to the appropriate HDMI input, and your content should appear.
However, if you're having trouble getting your content to appear on the big screen, there are a few things you can try. First, ensure that your HDMI cable is firmly plugged into your TV and Disney Plus device.
If that doesn't work, try restarting your TV and Disney Plus devices. Once you've done that, your content should appear on the big screen. If not, then you may need to adjust your TV's settings.
For example, if you have an HDTV, you'll need to ensure it's set to output in 1080p resolution.
How can I watch Disney Plus on my TV without the internet?
If you're a fan of Disney Plus, you know that there are specific titles you can only watch while connected to the internet. But what if you want to watch Disney Plus on your TV without the internet? Is it possible?
Yes, watching Disney Plus on your TV is possible without the internet. All you need is the Disney Plus app and a compatible device. With the app, you can download the titles you want to watch offline and then enjoy them later, even if you're not connected to the internet.
So if you're planning to travel or want to be able to watch your favorite Disney Plus titles without using up all your data, make sure to download the app and the tags you want to watch before you go.
Conclusion:
The article discusses how Disney is working on a new projector that will be able to show their movies in a theater setting. The projector is still developing, but it is hoped to be released soon.
The article ends with a call to action, urging readers to support Disney in their efforts to bring this new projector to theaters everywhere.